[ad_1]

A curfew has been imposed on the whole of Sri Lanka after government supporters attacked protesters camped outside the president and prime minister's offices in the capital Colombo.
It comes as trade unions begin a "week of protests" demanding the government change and President Gotabaya Rajapaksa step down over the country's worst economic crisis in memory.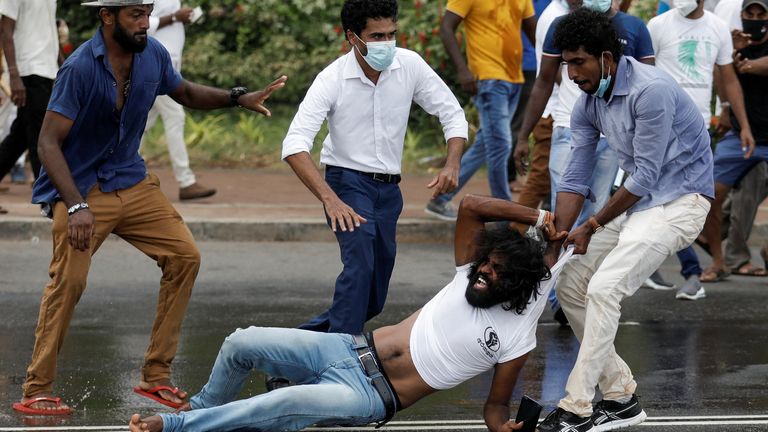 The country is on the brink of bankruptcy and has suspended payments on its foreign loans.
Its financial woes have brought on a political crisis, with the government facing widespread protests and a no-confidence motion in parliament.
Mr Rajapaksa's government last week declared a state of emergency for the second time in five weeks, but public discontent has steadily simmered.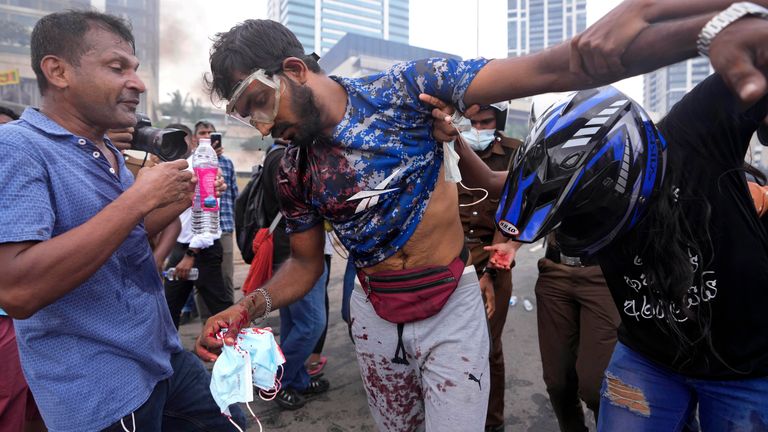 Supporters of Prime Minister Mahinda Rajapaksa, who is Gotabaya's older brother, rallied inside his office earlier, urging him to ignore the protesters' demands to step down and requesting he remain in office.
Hundreds of ruling party supporters also rallied outside the prime minister's official residence before marching
to an anti-government protest site outside the presidential office.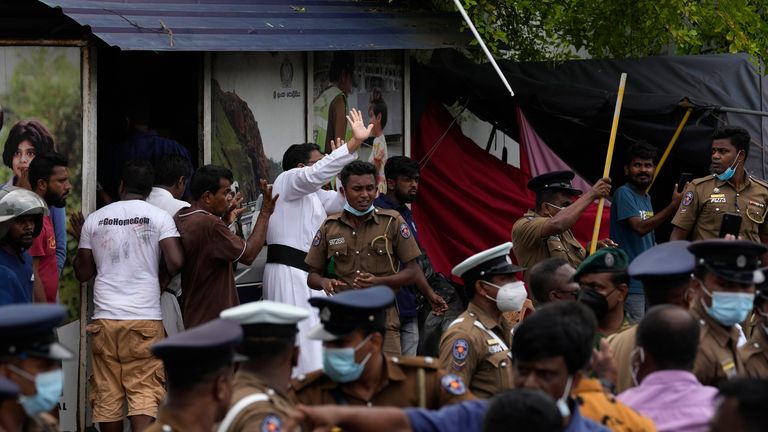 Police had formed a line of personnel ahead of time on the main road leading towards the site but did little to stop
pro-government protesters from advancing, according to a Reuters witness.
Pro-government supporters, some armed with iron bars, attacked anti-government demonstrators at the "Gota Go Gama" tent village that sprang up last month and became the focal point of the nationwide protests.
Police used dozens of tear gas rounds and water cannon to break up the confrontation, the first major clash between
pro-and anti-government supporters since the protests began in late March.
At least nine people were taken to Colombo's National Hospital for treatment after suffering injuries or inhaling
tear gas during the clashes, a hospital official said, declining to be named.
"This is a peaceful protest," Pasindu Senanayaka, an anti-government protestor told Reuters. "They attacked Gota Go
Gama and set fire to our tents."
[ad_2]